Technology Foresight
Technology Foresight
Archive List
Technologies are changing rapidly, and they affect the conventional utility business models. Technology Foresight (TF) Project was initiated in 2016. It aims at leveraging the existing capabilities and experiences of IERE members to find some commonalities and joint work.
Identification of the key areas of technology development thorough the project can benefit all IERE members.
The TF2020 project selected Top 5 critical and Top 15 emergency technologies and summarized the outline. Also it extracted 5 Fringe (black swan) technologies that potentially will cause major disruptions to the way we build and operate our energy systems.
Questionnaire
IERE central office sent questionnaires on Technology Foresight Activities (Report of Technology Foresight 2020) to all members in June, 2017. Evaluation for TF2020 activities, next steps for long range and building a collaborative relationship and the possibility of in-depth research on selected fringe technologies by young engineers/researchers of members were asked among members. IERE central office shares the answers for the questionnaire.
IERE central office hopes it will help the strategy building of your R&D in business.
Key Technologies in "Technology Foresight 2020"
Top 5 critical technologies
Top 15 emergency technologies
Top 5 fringe technologies

Prosumer technologies
Energy storage devices
Big data applications
Renewable and distributed generation
Climate modeling

Electric hybrid & fuel cell vehicles
Smart grid
Li-ion Batteries
Internet of things (IoT)
Wireless sensors
Water recovery and reuse
Water resources planning
Off-shore wind
Grid and Home Cybersecurity
Smart X
Carbon capture, utilization & storage (CCUS)
Virtual power plant (VPP)
Hydrogen energy storage
Hybrid energy systems
Nuclear power - Gen III +

Artificial Intelligence
DC Grid
Artificial Photosynthesis
Advanced PV
Advanced Nuclear
IERE has been conducting the survey on the Key Technology (the Q.1 of the questionnaire on Technology Foresight Activities) for new members until 2020. The results of the questionnaire have been summarized in the "Collaboration Map" (shown below) for the purpose of promoting communication among the members. The Map is a search system for collaboration partners on the website. The responding members to the questionnaire have been able to check the areas of interest of other responding members, which have helped promotion for various joint research. (The Collaboration Map was shared among survey respondents who agreed to open the organization name.)
IERE Webcast
2018

Technology Foresight Project In-depth research on Artificial Intelligence (AI)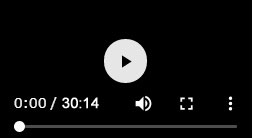 Dr. Cheuk Wing Lee (2018 Japan Forum)
Task force leader:

Prof. Takao Terano, Tokyo Institute of Technology, Japan
Task force members:

Dr. Chi-Shiang Cho, Taiwan Power Company, Taiwan
Mr. Jens Klein / Dr. Felix Cebulla, innogy SE, Germany
Dr. Teruhisa Miura, CRIEPI, Japan
Dr. Karl Axel Sträng, Enedis, France
Dr. Cheuk Wing Lee, CLP Power Hong Kong, Hong Kong
Dr. Haesung Lee, KEPCO Research Institute, Korea