Technology Foresight
Technology Foresight
New Project
Main purpose of the Technology Foresight project
IERE has started the next IERE in-depth research on hydrogen. The main purpose of this project is to share the hydrogen related information in order to foster collaboration among members. In total 14 IERE member companies join the project. This project consists of three phases. The targets of each phase are as follows:
Phase 1 - Scouting


Share the international perspective on current status of technology, market and R&D and identify most relevant technology – market combinations.

Phase 2 - Research


Focus on the future perspectives and the most relevant R&D demand and collaboration opportunities.

Phase 3 - Collaboration


Develop collaborative hydrogen related projects.
14 IERE member companies join the project
Technology - Market evaluation on Hydrogen worldwide
Timeline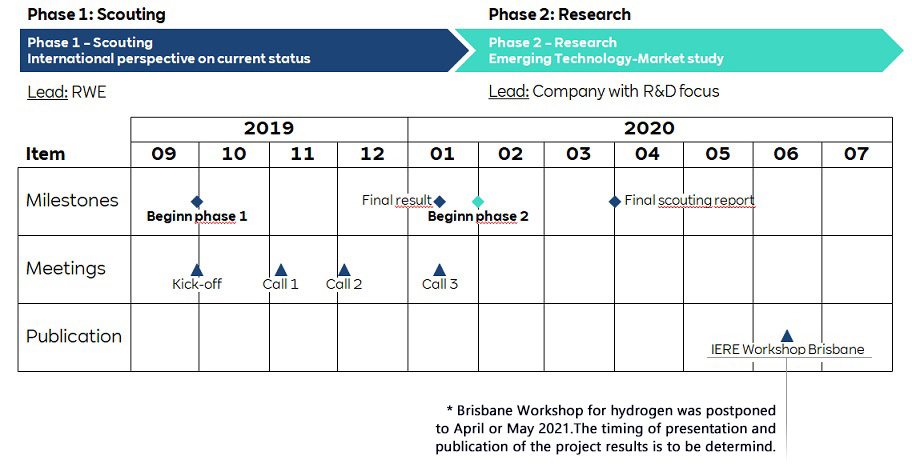 Milestones
Mar. 2020

Phase 1 completed (to be continued to Phase 2 and 3.)
Nov. 2019
Spet. 30 2019

Kick off meeting

- Done
Feedback

- Closed
Aug. 6 2019